Jute Bag Manufacturing Business
Jute Bag Manufacturing Business
Friends,
In today's post, we will know about the manufacturing of jute bags. Jute bags are manufactured by long jute cloths, made for the purpose. In this activity, Jute Bags Manufacturing Business will be set up under the PMEGP scheme. This scheme provides many facilities such as 15% to 35% subsidy and 5% to 10% margin money as the case may be.
Friends,
Whenever you or we go to any ration shop, clothes shop, grocery shop, utensils shop, or a showroom, after purchasing the goods the shopkeeper puts our goods in a bag and gives us. Sometimes these bags can be made of polythene, it can be of paper, it can be of cloth, and also made of jute. The use of jute bags has increased a lot in the last few years.
Today's post is related to the jute bag manufacturing business, so we will talk about how they can be made. How many types of bags can be made from jute? You may read here –paper cup and plate manufacturing
By manufacturing jute bags high profits can be earned in a variety of items from a specified raw material. The bags are made from jute and their uses are as follows –
Shopping Bags – Using Jute cloth, we can manufacture shopping bags, which are very strong and durable and are used for shopping in the market without getting torn for a long time.
Bottle Bags – Bottle bags are also made from jute. Drinking water bottles can be safely kept in these bags. Which can come in handy for your kids and you too when you go out of the house.
Luggage Bags – Luggage bags can also be made from jute, which is used for traveling anywhere. As much as these bags are attractive and fancy in appearance, they also prove to be quite strong with a fixed weight.
Advertisement Bags – In order to advertise the products, or their business, manufacturer, shopkeepers printed name of their products name, and shop on the jute bags and provide to the customer. They promote their business with the help of jute bags. These bags are used by the public due to their attractive appearance, due to which their business is promoted at a low cost.
Jute Bag Manufacturing Process
First of all jute cloth purchased directly from the market.
After purchasing the cloth it is cut in the required shape and size. Then stitch it well with the help of heavy quality stitching machine. You can make any type of bag in your factory and keep it in the printing press and print any type of design on it. After printing, leave it to dry properly in the sunlight. This process does not cost much. You should read this post wheat grinding flour mills.
If there any fancy item to be printed on the bag, then it can be done with the help of other logistic machines.
After that, you have to manually install a bamboo ladder or another required item. After this bag is ready to supply in the market.
Requirements for starting a Jute Bag Manufacturing Business
Before starting any business, whether it is of large scale or small scale, it is very important to take care of the things related to the business.
What do you need for a business?
How much will you require to invest in this business?
How much profit will you earn from it?
These are all very important for you to know before starting your business.
Some more important things to keep knowledge before starting the business:-
Place (shop).
Machines.
Raw Materials.
Investments.
Employees.
Udyam Registration.
GST Number.
Marketing prospects.
Profit of percentage on investment.
Investment for Jute Bag Manufacturing Business
Investment in this business depends on the size and capacity of the plant. If you start a big business then you have to invest more and start a small business then you have to invest less. If you have your own land, then work can be done for less money. If the land is taken on rent or bought, then more investment has to be done.
Rates of plant and machinery depend on the types, quality, capacity, and manufacturer. Investment also depends on keeping the stock, the building required for everything, then electricity, water facility, and raw materials. The estimated cost for jute bags manufacturing business is Rs 10.00 lakhs approx.
Space for Jute Bag Manufacturing Business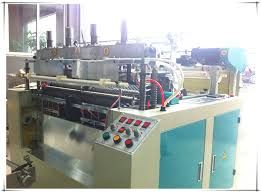 Before starting any business we should first decide the level of business and capacity of the business. According to which everything to be managed. Read here this post potato chips manufacturing project report
Determining the place in the business and having more or less space is a very important part, so you should make a pre-estimation about it before doing business. You have to choose the right place for the machines, a convenient way for the incoming raw and finished goods and place to stock the goods, etc.
Raw Materials for Jute Bag Manufacturing Business
In any manufacturing activity required raw materials are more important. The quality of raw materials decides the market demand. Here the good quality of jute cloth is required to raise good demand of the products. The following raw materials are used in the jute bag manufacturing business.
Cotton belts.
Jute ropes.
Fabric colors.
Jute fabric rolls.
Drawstrings.
Machine for Jute Bag Manufacturing Business
For any manufacturing activity, machinery is the main instrument to prepare the final products. For Jute Bags Manufacturing Process the following machinery is required:-
Cutting Machine.
A Heavy Duty Sewing Machine
A Small Simple Sewing Machine
Stencil Equipment Printing color paint
Lockstitch Machines
Woven Sack Bag Cutting Machine.
Side Sealing Machine.
GST Number is required for doing Jute Bag Manufacturing Business.
Documents for Jute Bag Manufacturing Business
Firm Registration: – First of all, on what scale you are going to start your firm, make sure to register it.
Trade License:- According to Indian law, it is necessary to take a trade license to start any business.
Udyam Registration:- All MSME units should have a udyam registration.
GST Registration:- It is mandatory for you to get the GST number for your business also.
IEC Code:- For this, you must fill the application for IEC code while starting the business.
Employees for Jute Bag Manufacturing Business
The requirement of employees in the business is determined by looking at the level of the business because you have to think completely about how big or small you want to keep the business size. If you do big business then you will need more people, in which everyone's work will be different.
For this, if you start from a small level then you will need fewer people like 10 to 12 workers and on the other hand, if you do it on a big level then you need 25 to 30 people for this will be. If you want, you can reduce the worker in this business, for this you can get the sewing center of women around you or the women of the house who know sewing, but you can get the bag done by paying some money.
Market demand for Jute Bag Manufacturing Business
Today there will be no such person in the growing population of India, who does not use any bags in everyday work. Whether it is plastic or cloth, but due to increasing environmental pollution, plastic bags are being completely banned, and if you buy cloth bags then they are very expensive, so the business of making jute bags proves to be beneficial. This is a more profitable business with less investment. This business is always beneficial in India because in this business India exports more than imports from other countries, so jute business will prove beneficial for you.
Marketing of Jute Bag Manufacturing Business
Marketing is very important for this business. To run the business successfully marketing the products is a very important thing. You have to print cards to advertise your business, you can also advertise through different media. Along with all this, you can also make bags for a particular company or for different companies. We see that from whichever shop or showroom we buy the same, he gives us a bag with the name of his shop written above his shop, store, showroom, etc. So you can do this also. Jute bags can be prepared for big companies.
Profit in Jute Bag Manufacturing Business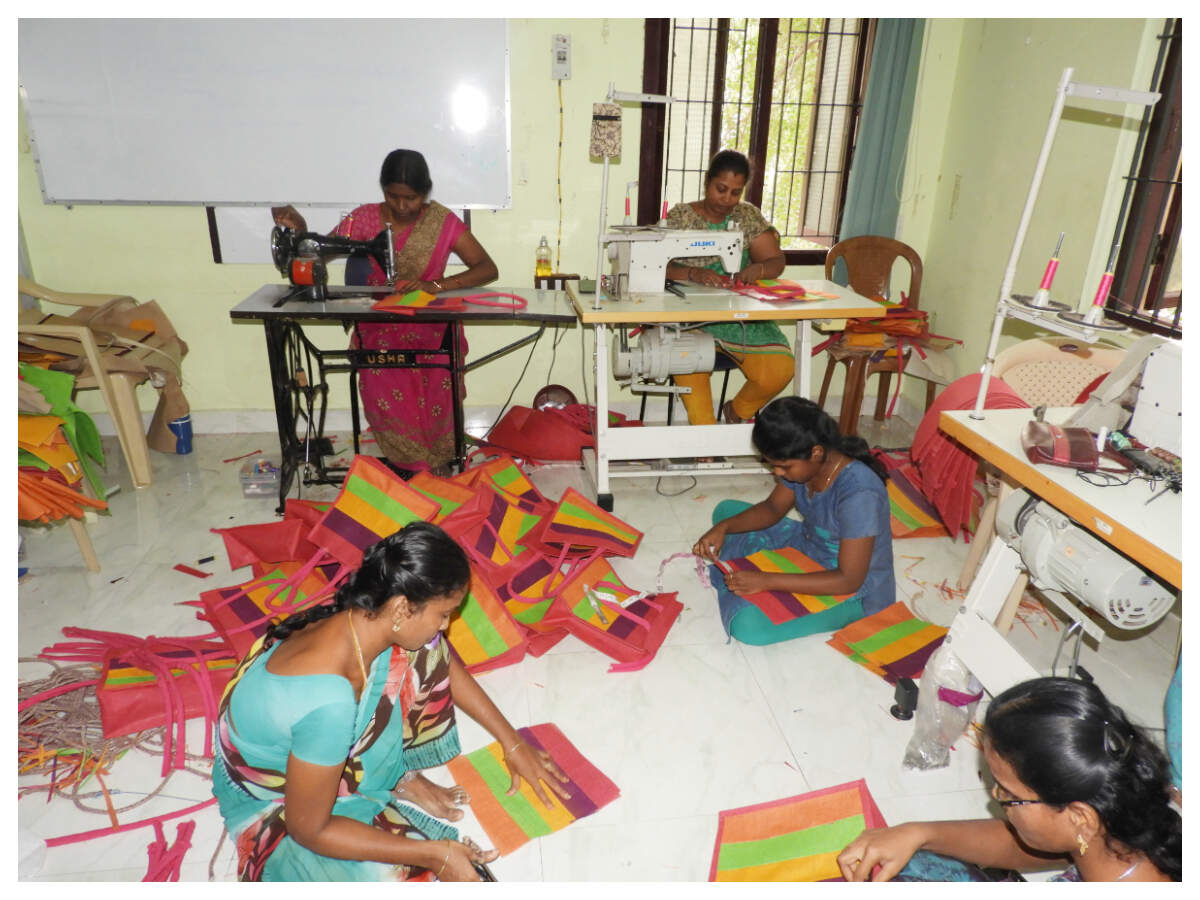 This is a product whose demand in the market remains the same throughout the year and the profit margin in this business is also very high. As we all know that in today's time there will hardly be any man, woman, child or old man who has never gone to any shop and or showroom to buy clothes, etc. You will get to see only jute bags in every shop and store, so you can get an idea from this how much is the demand for jute shopping bags in the market and how much profit you can earn. This post is a very important must-read Mahila udyam Nidhi scheme.
I hope you have understood this post on the Jute bags Manufacturing Business. If any questions related to this post you can comment easily. You have learned something, then please share this post on social media platforms.