PROJECT REPORT ON ALUMINIUM FABRICATION
PROJECT REPORT ON ALUMINIUM FABRICATION
Introduction on aluminum fabrication in India
Dear friends
Today's post will provide knowledge on aluminum products such as inner side gate grill, glass fitting, and decoration of inner side building. As we know that House building has been a need and beautifying the buildings has been a  love for mankind since time immemorial. Doors are used for providing entrances from outside into the building and for inter-room connections for easy approach. so this post is writing on project report on aluminum fabrication. You must read this post on how to make soya bean milk.
Ventilators are provided for sun rays and light, into the dwelling houses,  in sufficient quantity.  Windows play larger roles in the entire building construction for enhancing the utility of the house. Windows are provided in building walls in as many numbers as possible.  This is so because windows serve in a lot many ways. Most of the air passage takes place through these windows.
Similarly, light and sun rays get entry through windows quite freely.  Windows provide cross ventilation in many cases.  All these conditions are essential for human comforts.  Outsiders enter  into the house through the doors but the doors are  opened after   looking  at  the  entrance  through  windows  and   after ascertaining that the outsider could be allowed to enter
Aluminum production in India
India is the fifth largest producer of aluminum in the world with a tremendous bauxite reserve of about 3 billion tons. While the major consumption of aluminum in India is done by the electrical (31%) and Building & Construction sectors (13%), future growth is envisaged to happen in the solar power and industrial sector.
Aluminum is popular in Building and Construction due to its environment and user-friendly nature. Apart from this lightweight, strength, corrosion resistance, durability, ease of fabrication, attractive appearance, and easy maintenance make it a popular material for use in modern buildings.
Aluminum products have vast marketing prospects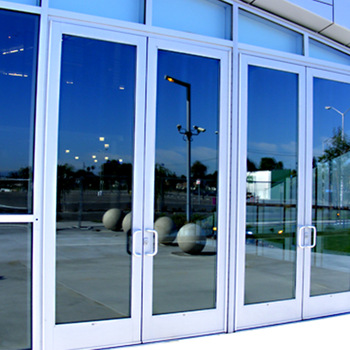 Aluminum fabricated items like doors, windows, staircase handrails and supports, railings for verandas, corridors, etc. have become the generally accepted feature in most modern buildings. The use of aluminum in business and office complexes, buildings, theatres as well as decorative purposes is very common. Similarly in residential buildings also aluminum doors, windows, railings, grill-works, etc. are used extensively. You should read this post jute bag manufacturing business.
Textile shops and other trading shops have built-in lighter materials too are going in for shelves made of aluminum for stocking purposes. The advantages of aluminum such as lightweight, strength, corrosion resistance, durability, ease of fabrication, attractive appearance, and easy maintenance make it a popular material for use in modern buildings.
Aluminum required for use in buildings is available from large-scale manufacturers such as Indal, Balco, Jindal, etc. as extruded sections in various shapes and sizes for specific uses. These sections are also available through their local dealers. The usual length of these sections is 12 feet/4 meters. Fabricators anodize these to desired colors and fabricate the items as per the customers' requirements. These items have a good appearance and finish and the maintenance expenses are almost nil while steel and wooden items require regular painting and polishing periodically. read this post also paper cup and plate.
Markets for aluminum fabrication
The development and construction activities being interlinked. And there is a good scope for Aluminium fabrication units for meeting the growing demand for new buildings for offices, business and shopping complexes, theaters, etc. Aluminum fabricated and anodized items like doors, windows, railings, staircases, shelves; ladders, etc. are essential items in modern constructions on considerations of durability and appearance. Nowadays wooden materials are replacing fast with aluminum fabricated items. you read this post – challenges facing youth today
The place to be set up for the aluminum fabrication unit
The unit will be set up at a place that the site justifies being suitable in view of the following basic considerations:-
Availability of raw materials & consumables.
Availability of Power, Fuel, Water.
Banking facility.
Marketing prospectus.
Good communications.
Labor facility.
RAW  MATERIALS  AND  CONSUMABLES
Aluminum Sheets, Channel, Angle, Pattie, Plastic aluminum sheets.
Rivets etc.
Screw, Nut-bolt.
Glass as per requirements.
Other accessories.
ITEMS  TO  BE  PRODUCED
Aluminum fabricating.
Doors and windows.
Staircase handrails and supports.
Railings for verandas, corridors.
Shelves.
Ladders.
Glass fitting, and.
Decoration of inner side building.
INSTALLED  CAPACITY
500 kg. per day.
– 12.50 MT per month.
– 150 MT per annum.
WORKING  HOURS
– 8 hours per day
– 25 days per month
– 300 days per annum
MANUFACTURING PROCESS
VIDEO
Manufacturing process if skilled depends on labor and honor. The process of fabrication involves first of taken all the required materials. Then as per fabrication the materials as per the design and sizes of the customer the process of cutting, drilling, bending, welding, riveting, screwing, and nut bolt and accessories are fitted. Then it is ready for supply.
Cutting machine 1 no.
Hand drilling M/C 1 no.
Spot welding Machine 1 no.
Buffing Machine 1 no.
Bench Grinder 1 no.
I hope that you have understood well about aluminum fabrication works. Any question in your mind you happily ask or comment. Hope I will reply my best.
Thanks for reading this post.